Let's build your amazing life…
…one beautiful day at a time.
I would love to help you with your very own business drama, mind drama, money drama, body drama and just plain life…working with me as your coach will make ALL the difference.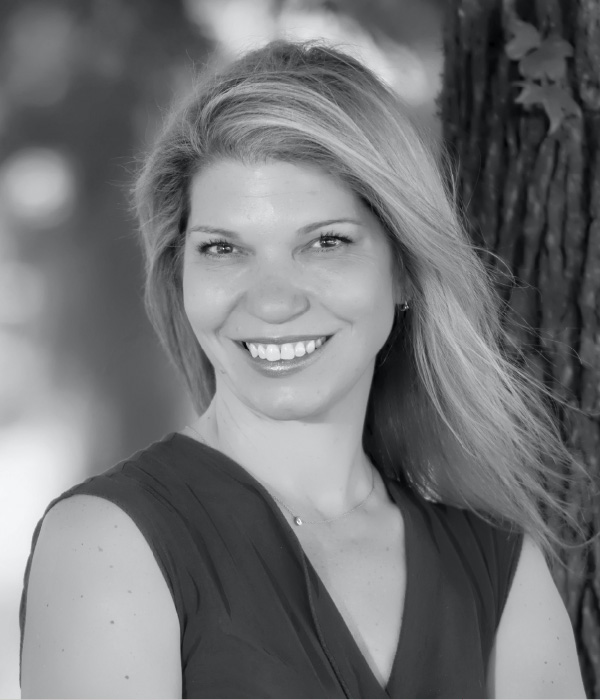 Transformations my clients are experiencing...
He is removing the hustle from his million dollar company, while creating calm and steady business growth, and taking more time with his wife and 6 children.
She is incorporating holiday traditions into family life, and along with it strengthening the culture of her family.
She is creating goals that fill her life with passion and purpose.
He is losing the weight for good.
She is acing her college classes and finding friends of the heart.
He is able to say "I'm great" when someone asks how he is doing, and mean it.
She is able to take time off.
She is falling head-over-heels in love with her life.
She is working towards retiring as a ER nurse by turning SEVERAL passions into income producing activities. Now work doesn't feel like work.
She is transforming her corporate career into one that she loves, with a team that she wants to work with, and starting a business that fills her with possibility.
She is transforming an overwhelming human services career and a messy apartment into and satisfying career and a zen home of calm.
She is becoming the CEO she always wanted to be.
Change is possible for you too.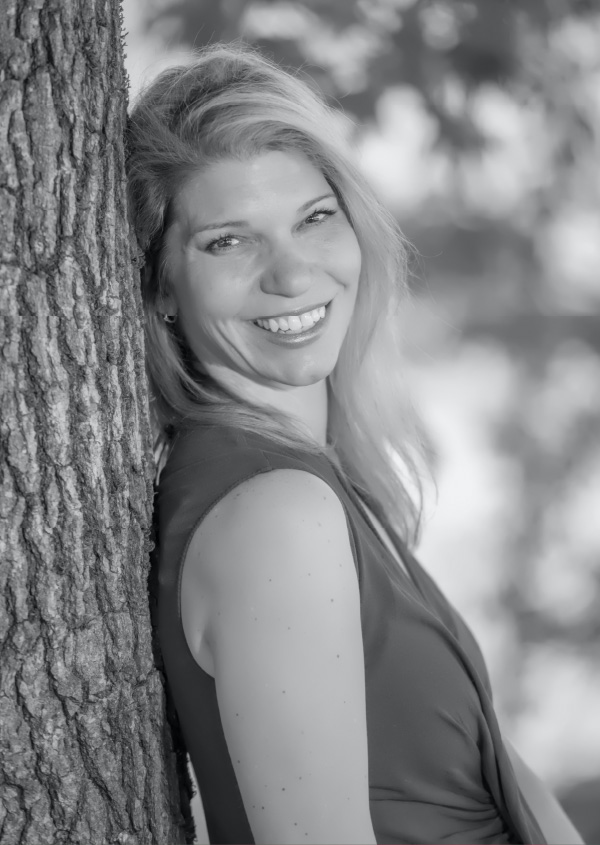 The fact is, when you manage your mind, you and your brain are capable of truly remarkable things.
You have SUCH deep wisdom.
I help my clients grow businesses, create spaciousness in their days, make money, lose weight, create calm, grow income and so much more. 
Bring an open mind, determination, and perseverance and there is so much possibility for your life.
Click below to schedule a free call and we can talk about what it would look like to work together to create your own life full of possibility.
xoxo, Adrienne
What my clients are saying…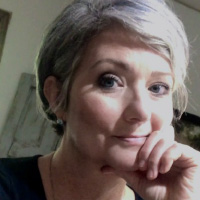 Wife/mother/Nurse/Accidental entrepreneur: baking, raising puppies, and dabbling in anything else that peaks my interest and brings me joy.
"I truly feel like I am in the driver's seat... I am astounded at the success."
"Everyone and anyone not only needs a life coach like Adrienne, but everyone DESERVES a life coach like Adrienne. 
Whether you want to work with her regarding your personal life or help diving in and discovering your passions, your potential careers or relationships, weight loss…ANYTHING YOU STRUGGLE WITH…it doesn't matter…Adrienne will help you discover how your brain works …how to harness your magnificent brain and how to use it to literally live your best life! Once you dive in with her you will discover that whatever topic or avenue that you have chosen to pursue with her.
You can then take those lessons and apply them to any other aspect in your life that you choose. When I first began meeting with Adrienne our topic was my career, and let me tell you not only has she helped me with that, but I truly feel like I am in the driver's seat… I am astounded at the success.
I have grown (and others have noticed it too!) in more areas than one. Regarding my life, I am applying what I have learned. Once you realize how to apply what you have trained your brain to do, then you realize how wonderful and capable we all are of doing and achieving anything that we desire. 
It may not happen in week 1 or week 6 or in week 19 … but consistent practice will get you where you desire to be and you will never regret one lesson that you glean from your meetings with her. Just take my advice and book the damn sessions!"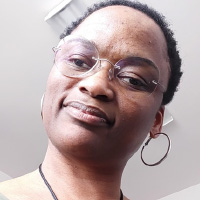 Case Manager, Social Work
"Adrienne stepped in with tools for me to get unstuck with, thoughts forward, open heart and mind."
"My job is not easy, I work in human services and it's extremely taxing. I was feeling like I was spinning my wheels so to speak, hitting a wall, mentally stuck.
If your intention is to get unstuck, move forward, make progress, switch gears, this works. Turns out I needed to open my mind a little more, add some unusual (for me) structure, so I can, though starting with baby steps, make progress.
Now… Adrienne, stepped in with tools for me to get unstuck with, thoughts forward, open heart and mind. Adrienne is amazingly supportive and steady handed with her guidance.
She's the trainer you never realized you needed. Point A is stuck, how do you want to get to point B? Let Adrienne guide you to your point B."
Corporate Executive IT Leader – Medicare Systems, Wife, mother, quilting and creative genius
"Creating this vision for me has helped me to work towards it in huge strides."
"I started working with Adrienne over a year ago… My life was at a point of transition in both my career and family life. I wasn't sure where the journey would take me, but with the love and support of Adrienne, anything seemed possible. 
I few things have become clear to me about my life through my work with Adrienne. At the core, I've realized I don't have a plan for myself. I've gone through life from school, to college and into a career, saving for retirement without truly understanding what my goals are. Before working with Adrienne, I didn't appreciate how I do not have a definition of success for myself. 
As a result, We've spent a lot of time laying out and helping me define what I want for my body, my life, my family and my community. Creating this vision for me has helped me to work towards it in huge strides. I view Adrienne not only a coach, helping me define my goals and work toward them, but as so much more, as she is helping me re-shape my life in such meaningful ways."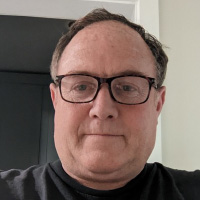 CEO – Cedar Creek Woodworks, Million dollar Woodworking and finishing entrepreneur, husband, father of 6
"Now I have systems, processes, overall calm and lots more time with my family. And my business is growing and making more money than ever!"
"Adrienne has been a huge help for me and my business. Before we worked together, I was never home, life was hectic, and my business and life felt completely out of control.
When I talk with Adrienne she opens up my eyes and my mind.  When I get overwhelmed at times from the different aspects of my business, Adrienne is able to help me bring clarity and focus. Now I have systems, processes, overall calm and lots more time with my family. And my business is growing and making more money than ever!
From helping me on my business to helping me carve-out time for my family, Adrienne is always flexible and adaptable. Adrienne has a wealth of knowledge and insight.  No matter the issue I bring up to her she always has another way of looking at it. She is a very valuable tool to have and I appreciate her very much."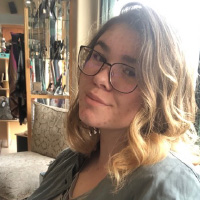 college student, aspiring marketing genius, designer
"Working with her has made me such a happier person and has shifted my whole perspective..."
"When I started working with Adrienne, I was easily overwhelmed with my coursework in college and usually distracted by friend drama, my favorite TV shows, my parents, lack of sleep, and other things. While working with her over the past year plus, I have been able to work through everything that my classes ask of me, and return a sense of calm and peace to my world.
Adrienne has equipped me with the tools to change my inner thoughts giving me an overall feeling of control. It's like I know that I can handle whatever gets thrown my way. She is able to provide me with a path to growing as an individual. Working with her has made me such a happier person and has shifted my whole perspective in addition to making my grades and friendships better. Thank you!"
Hi there, I'm life and business coach, Adrienne Evatt.
I help those in search of more happiness, satisfaction, money and joy create a life they love, while removing roadblocks along the way.
I have lived all over the world, was a corporate executive leader in a Fortune 5 company for 24 years. In my long executive career, I coached and counseled thousands of employees.
I have certifications in DiSC, inclusive leadership, and master certifications in six Sigma (Master black belt-six sigma ) and change acceleration (Master change agent-CAP), all of which have large coaching components. 
My undergrad and masters degrees are from Ivy league universities. 
After my corporate career, I then built a thriving baking business—Urban Dreamer Farm & Vineyard—from the ground up that hit 6 figures in just over 2 years. I have a partner and 4 children and I live on a farm and vineyard in Northern California. 
As a product of great coaching myself, my choice to become a life and business coach was a natural progression. 
When you manage your mind, you are capable of deep wisdom and truly remarkable accomplishments. I help my clients unlock and create their very own dream lives.
Want to work together? Click below to schedule a free call.